Gift your taste buds a tour of Harcourt's fine produce.
The Taste of Harcourt Hamper is available exclusively via pre-order, when buying tickets to Applefest 2022. It includes:
Blackjack Winery Cabernet Merlot
GingerKid Ginger beer
Goodness Flour Wholegrain Premixes
Harcourt Cider Sparkling Apple Juice & Apple Cider
Henry of Harcourt Original Cider
Larsen Smoked salt
The Jamsmith Mulberry Jam
DMC Honey
Harcourt Valley Vineyards American Pale Ale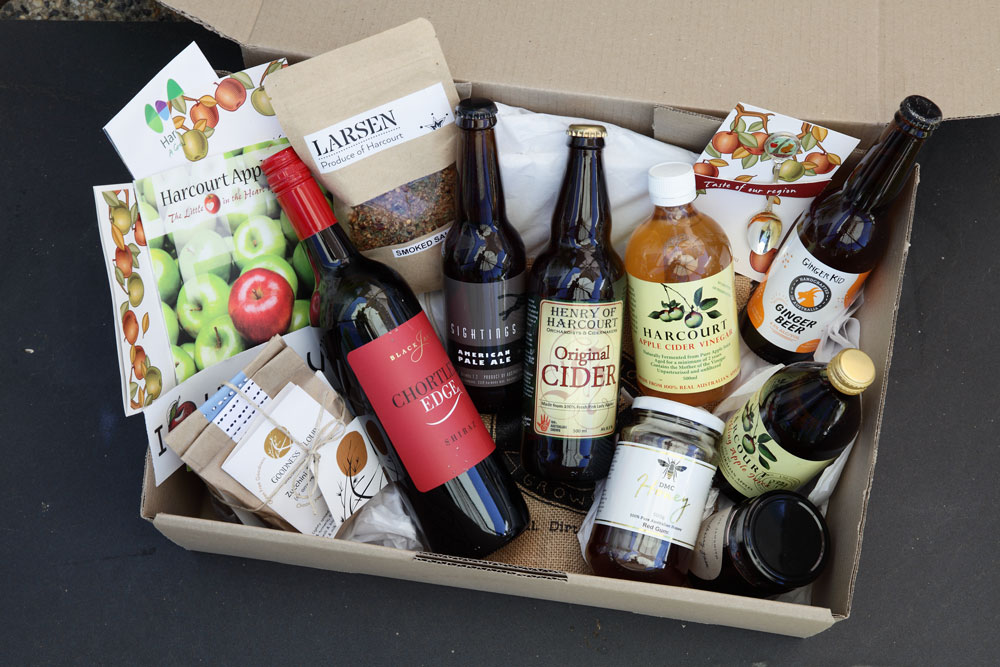 All that for the stellar price of $125. Pre-order online when you get your Applefest 2022 tickets, then collect on Applefest Saturday.
Collect your hamper:
12 March
Fruit Growers Tent
From 9:30am to 2 pm.